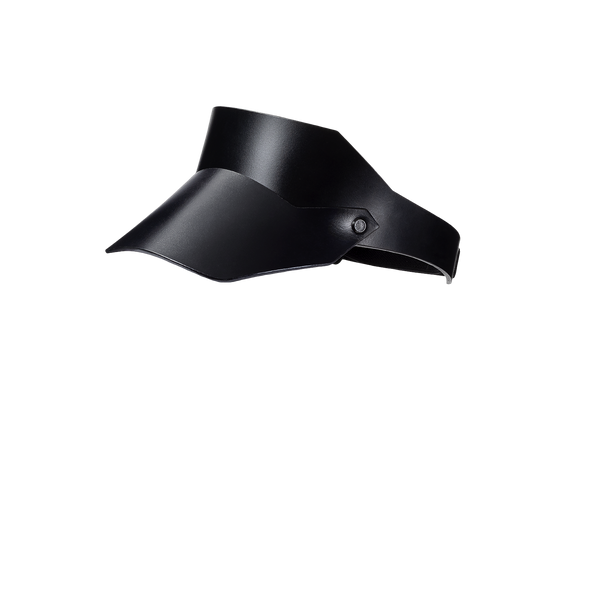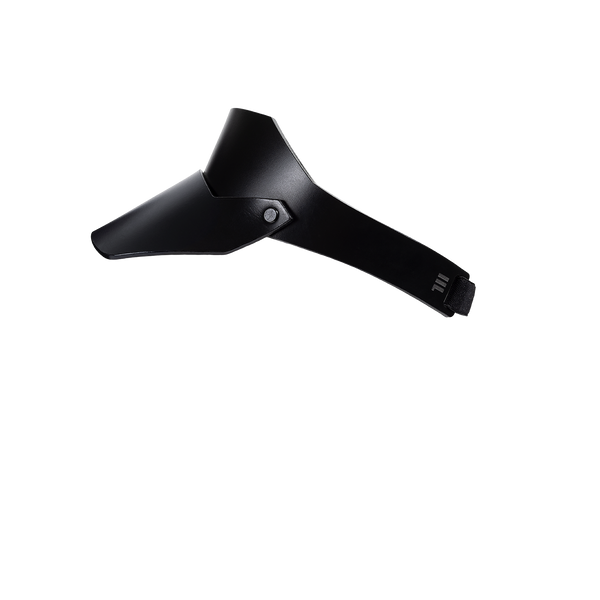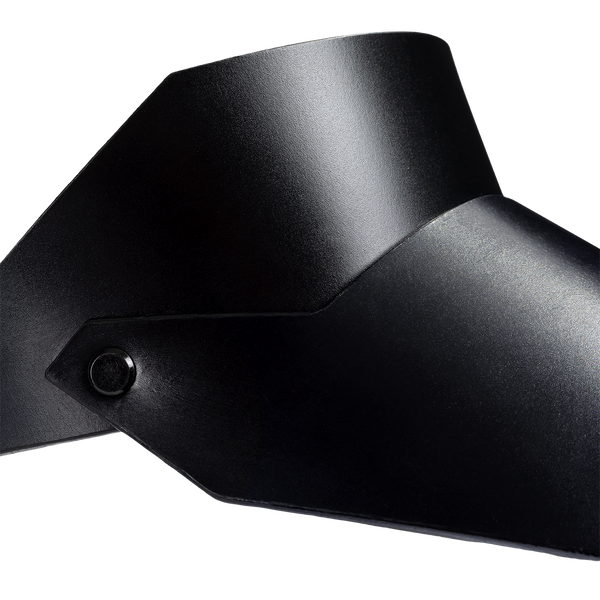 Description
With this edgy companion, night becomes day becomes night.
Alfred, my dear. We live for those nights that no one remembers. And yet, they remain unforgotten. When strangers became friends...

At last. A new version of the classic cap. Simple in its shape, edgy in its character and shield. The high-quality leather cap "Alfred" is lovingly handcrafted in our Berlin studio. With its two metal screws, the wide peak can be easily adjusted. Visual protection and eye-catcher in one.

The soft leather from sustainable EU production is comfortable to wear and fits your head shape comfortably with the elegant closure. Of course unisex, because our products are for everybody - yet, not for everyone. Each cap is elaborately finished by hand: sanded, polished and sealed with beeswax.
DETAILS
Color
- Black
Material
- 100 % saddle leather from cattle (from sustainable EU production)
- Screws made of stainless metal (nickel-free, suitable for allergics)
-Closure made of woven elastic (50 % nylon, 35 % spandex, 15 % polyester)
- Adjustable plastic slider
Coloring
- The leather is vegetable tanned, suitable for allergics
Finishing
- Ground and polished edges
- Finishing with high quality lanolin, avocado oil and beeswax, which have a water repellent effect.
Dimensions
- Visor length 8 cm
- Head height 7 cm
Manufacture
- Handcrafted in Berlin
Note
- Leather as a natural material (with irregular surface structure, pores and scars) gives our products their unique look, which may vary minimally from the product image.
ㅤㅤㅤㅤㅤㅤㅤㅤㅤㅤㅤㅤㅤㅤㅤㅤㅤㅤㅤㅤㅤㅤㅤㅤㅤㅤㅤㅤㅤㅤㅤㅤㅤㅤㅤㅤㅤㅤㅤㅤㅤㅤㅤㅤㅤㅤㅤㅤㅤㅤㅤㅤㅤㅤㅤㅤㅤㅤㅤㅤㅤㅤㅤㅤㅤㅤㅤㅤㅤㅤㅤㅤㅤㅤㅤㅤㅤㅤㅤㅤㅤㅤㅤㅤㅤㅤㅤㅤㅤㅤㅤㅤㅤㅤㅤㅤㅤㅤㅤㅤㅤㅤㅤㅤㅤㅤㅤㅤㅤㅤㅤㅤㅤㅤㅤㅤㅤㅤㅤㅤㅤㅤㅤㅤㅤㅤㅤㅤㅤㅤㅤㅤㅤㅤㅤㅤㅤㅤㅤㅤㅤㅤㅤㅤㅤㅤㅤㅤㅤㅤㅤㅤㅤㅤㅤㅤㅤㅤㅤㅤㅤㅤㅤㅤㅤㅤㅤㅤㅤㅤㅤㅤㅤㅤㅤㅤㅤㅤㅤㅤㅤㅤㅤㅤㅤㅤㅤㅤㅤㅤㅤㅤㅤㅤㅤㅤㅤㅤㅤㅤㅤㅤㅤㅤㅤㅤㅤㅤㅤㅤㅤㅤㅤㅤㅤㅤㅤㅤㅤㅤㅤㅤㅤㅤㅤㅤ
das könnte dich auch Interessieren